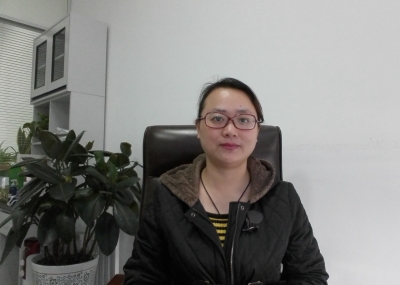 ---
简介:
高隽,女,1975年出生,籍贯安徽省天长市,教授,博士生导师,博士研究生毕业于中国科学技术大学生物物理学专业。历年来主持国家自然科学基金优秀青年基金项目1项、面上项目2项、青年基金项目1项,参与科技部973项目课题2项。在SCI收录期刊杂志上发表文章十余篇,代表性论文发表在Nature、Nature Neuroscience、Neuron、PNAS、JNS等专业高水平杂志上。
现任职务:
南京医科大学神经生物学系主任
专业方向:
神经生物学
科研方向:
(1)神经精神疾病相关的学习记忆的神经作用机理、调控及其动物模型的研究;
(2)脑缺血性神经元损伤的机制;
(3)表观遗传学分子调节学习记忆的神经生物学机制。
主要学术兼职:
江苏省细胞与发育生物学学会,理事
江苏省神经生物学会,理事
中国神经生物学会会员
近年承担课题情况
1.国家自然科学基金面上项目(81673416)"miRNA-137在脑缺血性损伤和功能障碍中的调控研究", 2017.01-2020.12,80万元,主持。
2.国家自然科学基金优秀青年基金(81222013) "疾病与学习记忆损伤",2013.01-2015.12,100万元,已结题,主持。
3.973计划重大科学问题导向项目(2011CBA01104) "非编码RNA在干细胞命运调控中的功能及分子机制", 2011.01-2012.12,134.5万元,顺利完成,参与。
4.国家自然科学基金面上项目(30871264) "PP2A在老年痴呆病中的作用研究",2008.01-2011.12,29万元,已结题,主持。
代表性论文:
1.Yang JJ, Lai BB, Xu AL, Liu Y, Li XM, Zhao YN, Li WF, Ji MH, Hu G, Gao X, Gao J* (2015) Maged1 co-interacting with CREB through a hexapeptide repeat domain regulates learning and memory in mice. Molecular Neurobiologyl. 51: 8-18.
2.Gao J, Wang WY, Mao YW, Gräff J, Guan JS, Pan L, Mak G, Kim D, Su SC, Tsai LH (2010) A novel pathway regulates memory and plasticity via SIRT1 and miR-134. Nature. 466:1105-9.
3.Zhao YN, Li WF, Li F, Zhang Z, Dai YD, Xu AL, Qi C, Gao JM, Gao J* (2013) Resveratrol improves learning and memory in normally aged mice through microRNA -CREB pathway. Biochem Biophys Res Commun. 435: 597-602
4.Dobbin MM, Madabhushi R, Pan L, Chen Y, Kim D, Gao J, Ahanonu B, Pao PC, Qiu Y, Zhao Y, Tsai LH (2013) SIRT1 collaborates with ATM and HDAC1 to maintain genomic stability in neurons. Nature Neuroscience 16: 1008-15
5.Gräff J, Gao J, Kahn M, Samiei A, Ota KT, Rei D, and Tsai LH (2012) SIRT1 activation as a caloric restriction-mimetic to delay the onset of neurodegeneration. J Neurosci. 33: 8951-60
6.Giusti-Rodríguez P, Gao J, Gräff J, Rei D, Soda T, Tsai LH (2011) Synaptic Deficits Are Rescued in the p25/Cdk5 Model of Neurodegeneration by the Reduction of β-Secretase (BACE1). J Neurosci. 31:15751-6
7.Guan JS, Su SC, Gao J, Joseph N, Xie Z, Zhou Y, Durak O, Zhang L, Zhu JJ, Clauser KR, Carr SA, Tsai LH (2011) Cdk5 is required for memory function and hippocampal plasticity via the cAMP signaling pathway. PLoS One. 6:e25735.
8.Ye JH, Xu YJ, Gao J, Yan SG, Zhao J, Tu Q, Zhang J, Duan XJ, Sommer CA, Mostoslavsky G, Kaplan DL, Wu YN, Zhang CP, Wang L, Chen J (2011). Critical-size calvarial bone defects healing in a mouse model with silk scaffolds and SATB2-modified iPSCs. Biomaterials. 32:5065-76.
9.Schwer B, Schumacher B, Lombard DB, Xiao C, Kurtev MV, Gao J, Schneider JI, Chai H, Bronson RT, Tsai LH, Deng CX, Alt FW (2010) Neural sirtuin 6 (Sirt6) ablation attenuates somatic growth and causes obesity. Proc Natl Acad Sci USA. 107:21790-4
10.Guan JS, Haggarty SJ, Giacometti E, Dannenberg J, Joseph N, Gao J, Nieland TJF, Zhou Y, Wang X, Mazitschek R, Bradner JE, DePinho RA, Jaenisch R & Tsai LH (2009) HDAC2 negatively regulates memory formation and synaptic plasticity. Nature. 459: 55-63
11.Gao J, Duan B, Wang DG, Deng XH, Zhang GY Xu L and Xu TL (2005) Coupling between NMDA Receptor and Acid-Sensing Ion Channel Contributes to Ischemic Neuronal Death. Neuron, 48: 635-646.